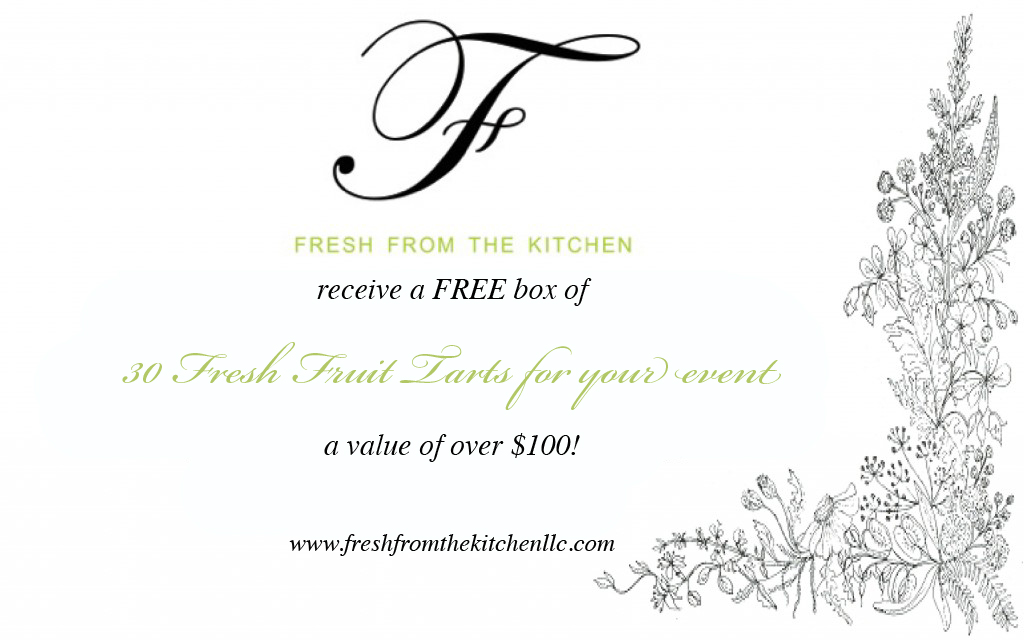 Today we are starting a series of posts here on the Brilliant Bridal blog that will spotlight some of the fabulous vendors joining us for COLORFUL - A Vendor Party at Brillinat Bridal
Kicking things off today is Fresh From the Kitchen, a local catering company with 30+ years of experience whose motto is "a taste of perfection". Noelle and Theresa are capable of handling any catering need you throw at them and execute it flawlessly with the highest level of customer service.
They are one of our favorite caterers from past vendor parties and we are super excited to have them back this week! Enter the raffle on Saturday, May 4th for a chance to
win 30 fresh fruit tarts for your wedding, bridal shower or other event.
A value of over $100!
Winners will be announced between 12:30 and 3:00 during the Vendor Party at Brilliant Bridal.  If you haven't already, make sure to RSVP via Facebook for the "COLORFUL" Vendor Party and stay tuned to the blog as we spot light the other participating vendors over the next few days.