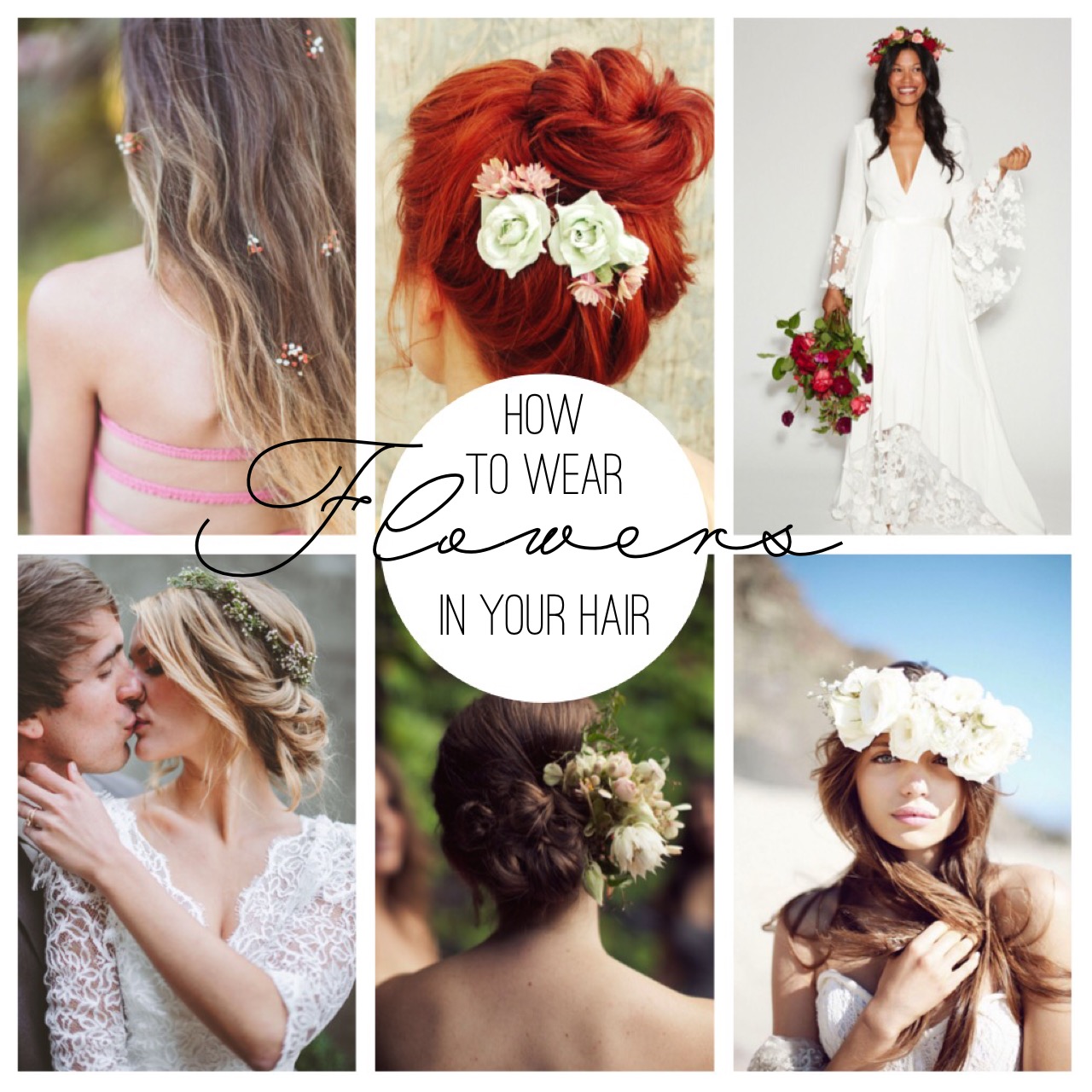 We know we're not the only ones obsessed with the flower crown trend.  Whether bold or subtle, colorful or soft whites we love the natural element that wearing flowers in your hair adds to your bridal look.  There are so many options for how to wear flowers in your hair it can be a bit overwhelming if you're trying to decide what's best for you.  We love this article from Cosmopolitan Magazine that breaks down 24 unique ways to wear the flower trend.  If you are really wanting to incorporate this trend but just aren't sure exactly how to wear flowers in your hair for your wedding this will give you some amazing options. Read on below the jump.
How to Wear Flowers in Your Hair for Your Wedding
Save any pictures you are drawn to and take them to your wedding florist to discuss how they can put the look together for you.  Make sure to ask important questions like what the cost will be, if certain flowers are unavailable (or super expensive!) when you're tying the knot, how will the flowers last throughout your (probably long) wedding day etc.  After you have things nailed down with your florist make sure your hair stylist is clued in!  If your regular go-to stylist doesn't do a lot of weddings, or isn't comfortable with using live flowers then it might be worthwhile to check out some other options.  We know this feels like cheating on your stylist but if they're really a professional they will understand!
And most importantly, don't forget to have your photographer send us the amazing pictures of you in your Brilliant Bridal wedding dress with flowers in your hair, however you decide to wear them for your wedding day!